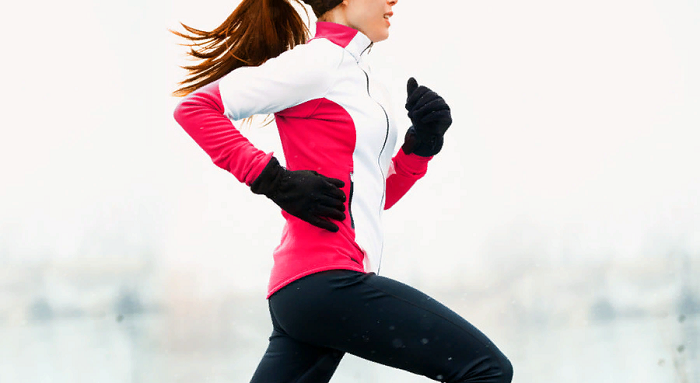 06 Jul

Winter sportswear

Winter sportswear

Winter is a great time for sports. Do not refuse sports exercises on the street and move to the gym due to cold weather. Modern technologies for the production of winter clothes make it possible to train on the street even in the coldest weather, and abandon the uncomfortable and heavy winter equipment. If you are not afraid of cold weather and decided on winter jogging, our tips will come in handy.

First, we protect the neck and head from the cold. At minus temperature, a person gives up to 40 percent of his heat through the neck and head. In order to protect the skin from the effects of wind and cold and avoid frostbite, you may need a warm winter hat. To insulate the neck will help inexpensive fleece or woolen collar, capable of perfectly replacing obsolete knitted scarves. It is available in almost any sports store. On cool winter days, he will reliably protect your neck from cooling. In addition, such a fleece collar can be raised to the lower part of the face and, thereby, warm the air when breathing in frosty weather.

Professional athletes have long been using winter uniforms in preparation for starts in winter. Sports winter clothing for classes on the street in cold weather helps them without missing training, prepare for the most serious competitions. Special hygienic lipstick allows you to protect against lip weathered at negative temperatures. In addition, it can also be used to protect the skin of the face during the winter run.

For the run to become comfortable, winter clothes must be multi -layer. Such clothing helps not only hold heat for a long time, but also guarantees protection against hypothermia, timely withdrawing sweat from the body.

In winter, it is best to use special sports synthetic thermal underwear. It allows the skin to remain dry even with serious loads. We do not recommend using ordinary cotton or cotton t -shirts. They are not designed for loads and become wet during physical exertion.

If the temperature on the street drops significantly below the zero mark, you need clothes from materials that effectively take moisture and sweat from the lower layer of clothing, while holding the warmth of the body. The most successful choice is Polartek or Fleas.

Outerwear should be impermeable for wind and moisture in order to reliably protect the athlete from hypothermia during wet snow, rain and wind. We advise you to choose the models of clothing with a zipper – it allows you to adjust the temperature of your body, unfastening or fastening the zipper to the required length.

Gloves and mittens must reliably protect your hands. At low temperatures, a lot of heat is lost through the hands. When runs with strong winds or in rainy weather, you should choose a two -layer protection of the hands – from isolation and insulation material. It is very important to run in gloves or mittens in the cold – your fingers will not freeze.

During running, the muscles of the legs also release a lot of heat – they should not be insulated too much. For running in cold weather, there are enough sports running trousers, which are made of special diving moisture and protecting the material from the wind. But if the temperature is even slightly lower than zero, you need to put on a thermal underwear under them.

The feet when running will also remain warm, even in frosty weather. It is important that they remain dry and are constantly in motion. During a cold run, try to avoid puddles and wet snow sediment.

It is better to choose shoes for classes in the cold period without mesh inserts. There are special models for running in winter weather, equipped with a membrane that removes moisture from the feet, but do not let moisture on the outside.

For long winter jogging, you should not use ordinary cotton socks. Such socks poorly remove moisture from the foot and quickly get wet. Use special socks from technological fabrics: modern fabrics perfectly take sweat and hold heat.